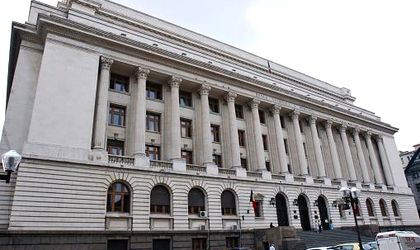 The board of the National Bank of Romania (NBR) decided on Monday to cut the key interest rate from 4.5 percent to 4.25 percent and maintain the current minimum reserve requirement ratios on both leu and foreign currency denominated liabilities of credit institutions.
The NBR said it had room for monetary easing due to the resumption in disinflation, estimating the annual inflation rate will fall below its target of 2.5 percent in the next period.
"The recent pass-through of the policy rate cut to interbank rates and government bond yields shows the consolidation of monetary policy transmission. The impact on lending rates on new business in domestic currency to companies and households feeds through with a certain lag and is moderate for the time being," said the central bank in a statement.
According to the central bank, the economic activity registered mixed developments. Exports, which are the country's main driver of economic recovery, had a positive impact on manufacturing output and the current account, offsetting the slow recovery of domestic consumption and investments on annual GDP.
Although lending to the private sector remains in the doldrums, the NBR suggested lenders have "considerable room" to cut interest rate on loans to the real sector.
"Cheaper loans in domestic currency will support and strengthen the sustainable growth of the Romanian economy," said the NBR.
The central bank will hold the next board meeting on monetary policy on November 5, when a new quarterly inflation report will be examined.
Ovidiu Posirca