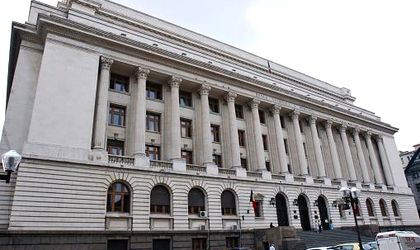 The National Bank of Romania decided on Friday to keep the key interest rate unchaged at 1.75 percent.
Furthermore, the NBR said it was looking to maintain adequate liquidity management in the banking system and to maintain the existing levels of minimum reserve requirement ratios on both leu- and foreign currency-denominated liabilities of credit institutions.
ING analysts said that the NBR's decision was in line "with unanimous market consensus".
With the central bank set to present its updated inflation outlook next Tuesday, ING has lowered our CPI profile quite significantly for 1H16, on depressed oil prices.
"We now project a slightly negative inflation rate in June 2016 (-0.1% vs +0.4% YoY previously), despite 2015's food price VAT cut coming out of the statistical base. However, we hold on to our year-end estimate of +1.2% and the December 2017 estimate of +2.7%. Nevertheless, given the current oil price consensus outlook, we see risks to our forecast skewed to the downside, and future revisions are likely to see further postponement in the pick-up in headline inflation", said ING.
Ovidiu Posirca