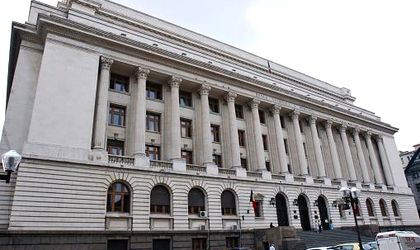 The board of the National Bank of Romania (NBR) decided on Wednesday to reduce the minimum reserve requirements for banks and cut the key interest rate, after central bank governor Mugur Isarescu said on numerous occasions the looser monetary policy should kick start bank lending.
Starting January 9, the key interest rate will fall from 4 percent to 3.75 percent and the NBR said it would pursue an adequate liquidity management in the banking system.
"The NBR reiterates that the adequate use of its available tools amid a close monitoring of domestic and global economic developments is aimed at ensuring price stability over the medium term and financial stability," said the central bank in a statement.
The minimum reserve requirements ratio of RON-denominated liabilities of credit institutions were slashed from 15 to 12 percent, while the minimum reserves on foreign-currency denominated liabilities of credit institutions will go down from 20 to 18 percent starting with January 24-February 23 maintenance period.
Ovidiu Posirca