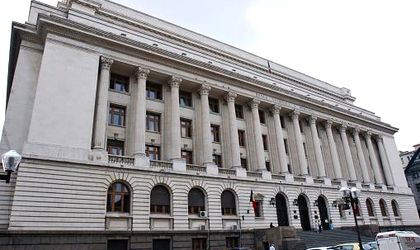 The board of the National Bank of Romania (NBR) has decided to cut the monetary policy rate by 25 basis points to a new record low of 1.75 percent, the central bank announced on Wednesday. The measure becomes effective starting May 7.
This most recent cut is a surprising move given that it is the third taking place this year. After the central bank lowered the monetary policy rate to 2 percent in March most analysts predicted that the level will be maintained until the end of the year.
The NBR's board has also decided to narrow the symmetrical corridor of interest rates on its standing facilities around the policy rate to ±1.5 percentage points from ±1.75 percentage points. Thus, starting 7 May, 2015, the interest rate on the NBR's lending facility (Lombard) is lowered to an annual 3.25 percent from 3.75 percent, while the deposit facility rate remains at 0.25 percent per annum.
The central bank also announced on Wednesday that it cut the minimum reserve requirements ratio on leu-denominated liabilities of credit institutions to 8 percent from 10 percent and that it keeps unchanged the minimum reserve requirements ratio on their foreign exchange-denominated liabilities at 14 percent starting with 24 May – 23 June 2015 maintenance period.
Simona Bazavan