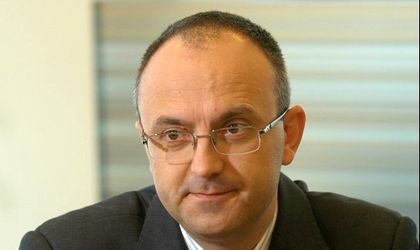 If the "passing to pay" law comes into effect, "all banks will have to make up or come out with a new product that would be very similar to the leasing one," said Rasvan Radu, country chairman UniCredit Romania and UniCredit Bank CEO, at a press conference earlier today where they announced the financial results for 2015, according to Agerpres.
Maintaining that he wasn't making estimations regarding what other banks will do, "look at how a real estate leasing product looks and you will understand what the following conditions for accessing such a credit will be like," suggested Radu, concluding that "we are talking about a different product."
He believes that the "passing to pay" law could be applied for a new product while the actual real estate product would be kept in parallel, giving clients the possibility to choose. "We would even propose creating a special product, a special 'passing to pay' credit and that it would work alongside the usual real estate credit, so that the client can choose," stated Radu.
Regarding the potential impact that the law could have on apartment prices and on the portfolio of mortgage-backed loans, he said that "the great impact doesn't come from those who have small credits and who will be less inclined to sell their home in order to rent somewhere else and be subjected to greater rent volatility in the next years." According to UniCredit estimates, "the impact would come, especially, from the area of those who've made investments, holiday homes, lands, apartments, and not necessarily from those who bought houses to live in them," added Radu.
Earlier this week, Banca Comerciala Romana (BCR) also released an impact study regarding the effects of the "passing to pay" law, showing that some 60 percent of their clients would not be able to raise the money for the higher down payment and that it will take eight years longer to save the required amount.
Andreea Tint