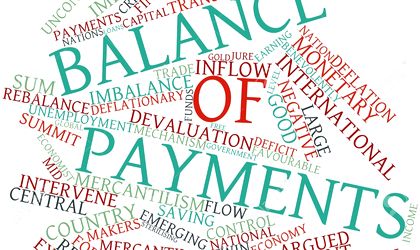 Romania's balance of payments recorded a deficit of EUR 347 million during the first seven months of 2015, compared with EUR 997 million in the same period in 2014, while the deficit of primary income was reduced and surpluses of the services balance and secondary income balance increased, announced the National Bank of Romania (BNR).
During the first seven months the primary income deficit decreased by EUR 595 million to EUR 1.69 billion, while the surplus of the services balance grew by EUR 310 million to EUR 3.64 billion and the secondary services balance surplus climbed EUR 276 million to EUR 1.24 billion.
Direct investments of non-residents in Romania totalled EUR 2.08 billion of which equity stakes (including reinvested net estimated earnings) recorded EUR 1.23 billion and intra-group loans net EUR 856 million.
Long term debt totalled EUR 70.49 billion at the end of July, representing 77.8 percent of total external debt, down 6.9 percent compared to end of last year.
Short-term external debt reached EUR 20.1 billion at the end of July (22.2 percent of total external debt), increasing by 8.2 percent compared to the end of December.
In the period under review, total external debt declined by EUR 3.71 billion.
External debt service ratio in the long term has been 39 percent over January-July, compared with 37.3 percent in 2014. The coverage of imports of goods and services was six months at the end of July, compared with 6.9 months at the end of December last year.
Natalia Martian