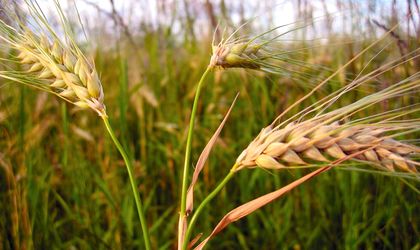 The average wheat yield in Romania continues to be around 3 tonnes per hectare, said Achim Irimescu, secretary of state at the Ministry of Agriculture and Rural Development, during the fourth edition of the Focus on Agriculture event organized by Business Review this Friday at the INDAGRA farming trade fair.
He explained that given this year's drop in wheat prices, farmers who produced 6t/ha were able to reach breakeven while those who produced less reported losses.
Investments in technological upgrades are vital in order to improve productivity, discussed participants to the event. By investing in the right ploughing equipment alone, a farmer should be able to increase average yields from 3t/ha to around 4.5 – 5t/ha, George Stanson, business manager Romania, Bulgaria, Croatia, Serbia at Case IH & Steyr Balkan told BR.
According to a recent BCR report, the average Romanian farm owns only 4 pieces of agricultural equipment such as tractors and harvesters, compared to 44 in Poland and 120 in France.
In 2012 Romania was the fifth largest wheat producer in the EU both in terms of surface and output but reported the lowest yield, according to data from the National Institute of Statistics.
Simona Bazavan