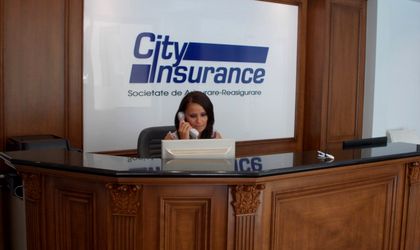 The Financial Supervision Authority (ASF), which regulates the private pensions, insurance and stock exchange markets in Romania, has opened the financial recovery procedure for Societatea de Asigurare-Reasigurare City Insurance.
The regulator had found serious issues regarding the solvency and capital of the insurer. The ASF said that City Insurance had problems paying claims on the mandatory car insurance RCA.
The company will be barred from issuing guarantee insurance products, but will also have a limited activity in the other segments.
In the next 20 days, City Insurance will have to appoint a financial auditor, who will issue a report regarding the real situation of the firm. Furthermore, the insurer's board of administrator will have to submit a recovery plan to the ASF, which includes clear targets for the improvement of the capital and liquidity rations.
The ASF added that according to the Balance Sheet Review Extended analysis it carried out at City Insurance, the company failed to meet the minimum liquidity ratio for Solvency I and II standards.
The main shareholder of City Insurance is Vivendi International, with an 85 percent stake, which is owned by Dan Odobescu. Close to 8 percent of the shares are owned by Nicolae Musat, while the rest belongs to individuals and companies.
Ovidiu Posirca