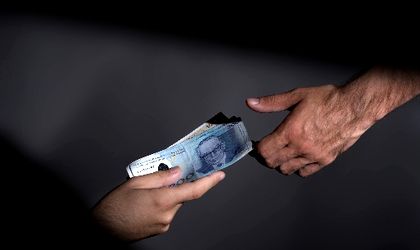 Daniel Chitoiu, the finance minister, said on Wednesday during a hearing on next year's budget the new heads of the anti-fraud department have the objective to raise between EUR 800 to EUR 1 billion in fresh resources to state coffers in the next six months, reports Mediafax newswire.
The new department was set up by Romania this month to tackle serious tax evasion cases, as part of a wider effort to overhaul the tax collection agency ANAF.   
"This is their objectives, and the heads that have been appointed on temporary positions will leave if this target is not met," said Chitoiu. The management of the new department will be paid depending on the recovered sums.
Chitoiu said the tax evasion should shrink between 0.5 to 1 percent of GDP following ANAF's reorganization and the set up of the anti-fraud division.
The government pursues a longer term modernization of the ANAF, aiming to limit the human intervention in tax audits and create an online infrastructure to streamline tax collection and improve the relation with tax payers.
Ovidiu Posirca