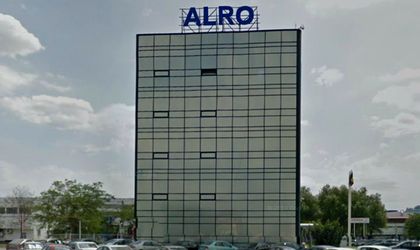 Alro SA, Romanian aluminum producer, has concluded a USD 60 million loan agreement with the Black Sea Trade and Development Bank (BSTDB), which will allow the company to proceed with its 2016 investment program, "focused on increasing the efficiency of its operations, reducing energy dependency and improving overall competitiveness," according to a press release from BSTDB and Alro.
The plan for 2016 is for Alro to reduce its energy dependency by increasing the Eco Cast House scrap processing capacity. The company also plans to improve competitiveness by extending its products' portfolio and reducing delivery times, adds the press release. "We work on a highly competitive global market, where low production costs and high products quality are key factors," said Marian Nastase, president of the board of Alro. "The loan we secured from the Black Sea Trade and Development Bank will support our program to continue the investments in modern technology, increasing the production capacities and the quality of the products, while reducing specific consumptions," added Nastase.
From the other side, "our financing will help Alro to grow its value-added production capacity while increasing energy efficiency and sustaining environmental compliance," said Ihsan Ugur Delikanli, BSTDB president. "Furthermore, it will contribute to the company's expansion and will help create more jobs in Romania," he added.
Alro will guarantee the loan with one or more immovable assets, movable mortgages, mortgages on the rights and receivables from insurance policies covering the company's assets and concluded in relation with the goods that are object of the guarantees created, as well as mortgage on all the shares of Alum and Conef SA, both owned by Alro. Moreover, the loan has a maturity of seven years, with semi-annual installments starting month 24 following the first utilization, detailed the press release.
Andreea Tint