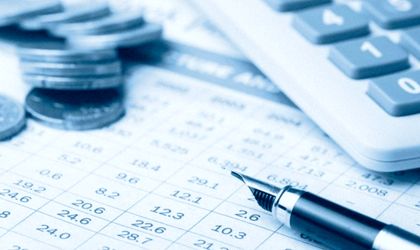 Finance Minister Anca Dragu announced the macroeconomic projections of Romania's 2016 state budget, raising investment spending and incorporating previously approved tax cuts and public sector wage hikes while keeping the gap below the EU's 3 percent threshold, Agepres informs.
With a deficit of 2.95 percent built on an economic growth of 4.1 percent of the GDP and a nominal gross domestic product of RON 746.6 billion (EUR 166.92 billion), the budget had to accommodate a four percentage point cut in value added tax to 20 percent and other tax reductions, 10-25 percent wage hikes in the public sector and higher social benefits.
Investment spending has been raised to 5.1 percent of the GDP, compared to an estimated 4.7 percent of the GDP in 2015, while employee spending will grow from 7.3 percent to 7.7 percent of the GDP as a result of the multiple wage increases.
According to the minister, healthcare spending will see an increase of RON 3.1 billion, while education will benefit from a 9.6 percent increase over 2015. An impressive 23 percent rise in R&D expenses are included in the budget for next year.
Dragu also said that the fiscal and budgetary approach to devising the budget includes "ensuring fiscal stability and predictability aimed at increasing the confidence of the business environment and stimulating private investments," "increasing the efficiency of budget resource usage, and enhancing the transparency of the fiscal and budgetary policy."
According to Reuters, the government had yet to decide whether it will raise the minimum wage to the leftists' commitment of RON 1,200 from RON 1,050 next year. Another decision yet to be made was connected to raising contributions to a mandatory private pension scheme, as legally required, or freezing them for a year. Both decisions will be made before the cabinet approves the budget plan next week, Dragu said.
The draft budget will be posted on the website of the Ministry of Finance for public debate on Friday evening or on Saturday morning at the latest, and next week it is supposed to be adopted by the Government and referred to Parliament, for the lawmaking body to adopt it by December 17.
The leftist party said they would vote for the budget provided it included all the measures the previous government had envisioned, including the minimum wage hike. He also said his party was not giving up on a planned law to overhaul public sector wages over a number of years, which would imply further salary hikes, although it was unclear whether they could amass enough votes from other parties to approve the bill.
Natalia Martian