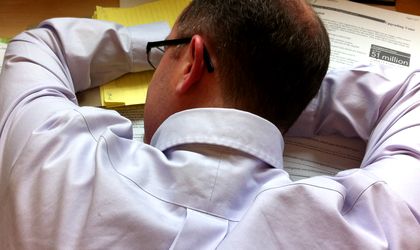 Romania had one of the lowest employment rates in the European Union in 2013, within the 20 to 64 years old tier; it stood at 63.9 percent, below the EU average of 68.3 percent, according to data released on Monday by the Statistical Office of the European Union (Eurostat).
Romania still has a better employment rate than the two main destinations for workers leaving the country: Italy (59.8 percent) and Spain (58.2 percent). The lowest rates of employment in the EU belong to Croatia (53.9 percent) and Greece (53.2 percent).
The highest rates of employment in 2013 have been registered in Netherlands (76.5 percent), Germany (77.1 percent) and Sweden (79.8 percent).
On the other hand, when it comes to individual income, Romania is second-to-last in the EU. Bulgaria is the poorest country in the EU, according to this indicator.
Romania has set a target for itself in the Europeaan 2020 Strategy to reach and employment rate of 70 percent by 2020.