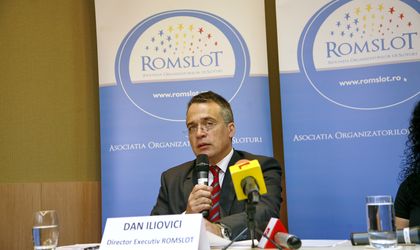 Some 3 percent of all Romanians played slot machines last year, taking the market's value to approximately EUR 400 million, up from EUR 300 million in 2010, according to Romslot, the Romanian Slot Operators' Association.
Out of this, about 15 percent represented operators' revenues, said Dan Iliovici, Romslot's president, in a press conference last week.
Between October 2011 and October 2012, 6 percent of all Romanian men played slot machines and 1 percent of women, according to a GfK study commissioned by Romslot.
About 1 percent of the country's population played slot machines on a weekly basis. The average sum spent was RON 70-80 (approximately EUR 16-18).
The National Lottery was the most popular form of gambling last year (20 percent of Romanians played), followed by sports betting (6 percent), bingo (4 percent), card games (3 percent), online games (3 percent) and slot machines (3 percent).
The GfK survey found that 92 percent of Romanian slot machine players are men, 60 percent work full time and 84 percent have an internet connection in their household.
The average age of slot players is 29, 65 percent are unmarried, 74 percent are childless and they come from households with three members on average.
They have an average monthly income of RON 1,274 (approximately EUR 290), while their household's average monthly household income is RON 2,178 (approximately EUR 500). Romanian players associate slot machines mainly with socializing, entertainment, relaxing and then financial gains, according to the same source.
Judging from the data provided by Romslot, the local slot machine market could grow further over the coming years.
In other European countries both the share of those playing slot machines and the total number of slot machines are higher than in Romania. For example, in the UK, 13 percent of the population played slot machines in 2010, said Iliovici.
In Romania there are some 60,000 slot machines registered in 9,800 locations. In Italy and Spain the number of registered machines is 350,000 and 240,000 respectively.
He added that there are no official statistics in Romania with regard to the number of illegal slot machines.
The GfK survey was carried out between October and November 2012.
Simona Bazavan