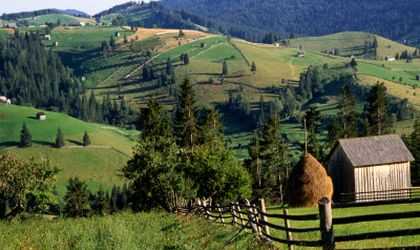 More Romanians chose to travel for this year's May 1st and Easter holidays compared to last year, spending a total of more than EUR 22 million, according to estimations made by the Romanian Federation of Tourism Employers (FPTR).
The number of those who travelled abroad was 12,000, two and a half times more compared to the previous year, according to the same source. They spent some EUR 2.3 million on their holiday and most of them – over 7,000 tourists – chose to go to Bulgaria where their expenses amounted to same EUR 630,000. Other popular destinations were Hungary and Turkey, each attracting some 600 Romanian tourists.
The number of Romanians who spent their holiday locally has also gone up this year, increasing by 52 percent y-o-y, according to FPTR.  They spent RON 51 million (approximately EUR 11 million) only for holiday packages and about RON 35 million (approximately EUR 8.1 million) represented entertainment costs, according to the same source.
Most of the tourists who spent their Easter holiday in the country – about 65,000 tourists – chose rural guesthouses.
The Prahova Valley mountain resorts were another popular destination, attracting some 25,000 tourists, two times more than last year. Prahova Valley hotels reported an occupancy rate of about 70 – 80 percent, according to FPTR.
Simona Bazavan