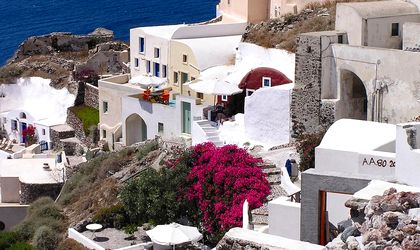 Romanian tourists are starting to question the situation in Greece, but local travel agencies say they should not change travel plans.
Most holidays to Greece purchased by Romanians are charter types, including many prepaid services – transport, accommodation, transfers, guides, meals in half board or all inclusive. Local Romanian travel agency, Paralela 45, has set up some emergency fallback options for tourists, providing them with an emergency phone number, agency representatives in holiday destinations, as well as financial support should issues arise.
"Until now there have been no cancellations of already planned vacations, but we received numerous questions from tourists. With charters, almost all the services are provided – transport, accommodation and many deals have breakfast included. Also, we handle transfer and guides, so 90 percent of services are prepaid," said Alin Burca, president of Paralela 45.
However, the agency does advise tourists to have cash on them, about EUR 100 per day for families of up to four persons. On Sunday, the Romanian Ministry of Foreign Affairs also warned tourists going to Greece they should have cash on them, due to the closing of the banks and cash flow control by the Greek state.
Greek tourism has known a slowdown, according to the Hellenic Association of Tourism Companies (SETE). Andreas Andreadis, chief of SETE, announced earlier this week that hotel reservations are dropping by 50,000 daily.
Moreover, there has been a recent wave of reservation cancellations and the Greek population has reduced their reservations to almost zero. The cancellation rate has gone up starting July 27, reaching a peak of 22 percent on Monday. This is expected to bring a strong blow to the local tourism market if the trend will keep at the same level.
Plane ticket reservations have also known a decrease by almost 50 percent.
Natalia Martian