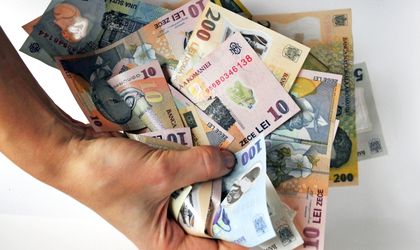 A recent survey by Provident shows that a quarter of respondents believe they could never save RON 10,000 (EUR 2,265). The same share of people feel they could save the money in two or three years, while one fifth of them says it would take them up to five years.
If they had the funds available, over 33 percent of respondents would use them to renovate their houses, 31 percent would pay off loans, while 30 percent would add the money to their economies.
When asked what a loan means to them, almost 28 percent of the people said it is a pretty high risk, given the actual economic conditions, 27 percent thought it was a means to satisfy urgent needs, while about 20 percent of them consider it a burden.
Over 37 percent of the respondents consider RON 10,000 a medium loan, while other people equally considered it a big loan and said they would never take out such a big credit (25.6 percent in both cases).
Among the respondents, over 67 percent have no credit lines open, 18 percent of them have one and about 10 percent have two or three.
When considering taking a loan, Romanians are most interested in being informed about the costs and conditions (over 62 percent). Another important aspect would be for the financial institution making the loan to be open to negotiations if there are delays in instalment payment (nearly 17 percent).
If they had to borrow money now for various personal needs, 20 percent of respondents said they would get a loan of more than RON 5,000 and a similar percentage would borrow amounts between RON 5,000 and 10,000.
When it comes to acquisitions, the smartphone is the most important one in the last year for 20 percent of respondents, followed by household appliances (14.4 percent), laptop (13.2 percent) and car (11.5percent).
The Provident survey was conducted on a sample of 670 people in urban (85 percent) and rural areas (15 percent). 38 percent of respondents graduated college or university while 39 percent have finished high school or vocational school.
Provident Financial Romania is a non-banking financial company focused on domestic loans. Provident has in Romania over 780 employees and around 3,800 collaborators.
Natalia Martian