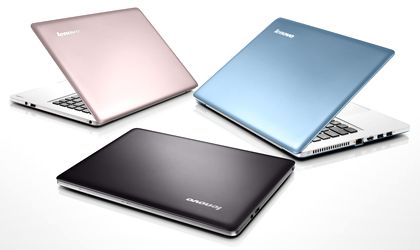 Total 2015 second quarter telecom product sales reached approximately EUR 145 million, representing a 15 percent growth when compared to the same quarter in 2014, according to data from GfK Romania. There was a 22 percent growth in smartphone sales, which compensated for the drop in the feature-phone category. This also gave impetus to the accessories market, which also saw stronger growth in the second quarter of 2015 than during the same period in 2014. All retailers canvassed by BR report that the latest smartphone models are the most eagerly expected gadgets in their stores.
By Otilia Haraga
Smartphones have very high notoriety and adoption rate on the Romanian market, according to Andreea Coca, digital market intelligence consultant at GfK Romania. Coca tells BR that nearly 20 percent of Romanians in urban areas heard about smartphones and are already using them, while more than 35 percent have heard about them and would like to use them in the future.
Furthermore, more than 70 percent of teenagers aged between 15 and 17 wish to have a smart TV given that the integration of the internet access feature doubles this product's attractivity, according to GfK data.
Coming right up behind the smart TV on the popularity scale, is the smartwatch. Among internet users in urban areas, the degree of smartwatch use is still very low, standing at under 2 percent. However, 34 percent of those who were questioned want to have one, according to GfK findings.
"This is a gadget whose adoption can be influenced by trends in several industries such as telecommunications, healthcare, media and retail. Therefore, monitoring its development is very relevant for each of these industries. Because smartwatches and fitness and sports accessories have gained in importance over the past few months, starting April 2015, GfK is monitoring their retail sales on a monthly basis. Of course, the market is still only at the beginning, but there is significant development potential across all sales channels," says Coca.
European trends on the portable device market also point out that most sales are generated by the fitness and health area (nearly 60 percent) and by smartwatches (over 20 percent). .
When it comes to online sales, men are more frequent purchasers of IT and electronic products from the internet, with 55 percent of online shoppers in this category being men, and 39 percent women.
"There is also a segment of more "digitized" consumers who have a higher appetite for technology and the internet. These are aged between 25 and 34 years old, most of them are men (55 percent versus 45 percent women), they have higher education, they are married but don't necessarily have children, they are active, optimistic people who use technology to fulfill their passions and interests. These are the ones who own more electronic and IT products; they would rather live without a TV than without a laptop, and there is no way they would live without a smartphone," Coca tells BR. .
This segment prefers the products that can be easily upgraded/updated, that work with wireless technology and give them permanent access to content. The moment they choose a gadget, the features are the most important.
Retailers give their take
"The SMART technology is definitely one of the most eagerly sought by Romanians, especially because it offers the possibility to connect various devices from the house, such as the television set, washing machine, air conditioning, surveillance cameras, drones, Bluetooth boxes, wearables range such as watches and fitness bracelets to their smartphone or tablet," Elena Cristina Costachescu, chief marketing officer, Domo, tells BR.
She adds that Romanians are very informed customers, and they are willing to assimilate and integrate new functions and innovations in their day to day life. "We can notice a higher interest in the specifications of the incorporated photo/video cameras of the smartphones, because customers are attracted by their performance in capturing and rendering the image- which is much improved compared to past years. These gadgets now offer technologies with 20 MP or more resolution, functionalities for optical image stabilization, 4K video recording and even reach options that are specific to manual control of photo/video cameras," explains Costachescu.
A very important trend that is catching ground more and more in Romania is mobile shopping, so Romanians' attention is sparked by devices with NFC technology which allows them to make purchases only by using their phone. Large producers have already integrated their own payment technologies in their smartphones, such as Apple Pay or Samsung Pay, according to Costachescu.
Radu Batrinu, marketing director Flanco Retail, tells BR that Flanco ustomers are first of all interested in high-performing processors, HD resolutions, better and better photo cameras, 3G or 4G connectivity, and a battery that insures a higher autonomy. "In fact, more and more people opt for external batteries and chargers because smartphones really have become the most important daily use gadget for consumers," he explains.
In fact, he points out that there has been a radical change in consumer tastes in terms of technology. "After a long time of choosing smaller devices, such as portable music players, phones, photo cameras, computers, tablets, lately the trend has reversed. People are searching for longer diagonals for their phones or their TV sets, more sophisticated lenses for large but very performant photo cameras, smartphones with bigger screens and memory close to that which notebooks had several years ago. In many cases, in fact, smartphones have come to replace tablets," says Batrinu.
He also tells BR that, due to the performant photo cameras on the mobile phones, many have given up compact photo cameras, whereas for DSLRs, which are very on- trend accessories for journeys and even urban photography, there is no decreasing trend in sight.
The average Flanco customer budget for gadgets is around EUR 200. "This budget is growing and the acquisition of these products is facilitated by financial services, like the possibility to purchase gadgets in installments, which have become more accessible lately," says Batrinu.
"Romanians still cannot reach the budget allocated for gadgets by consumers in other Central and Western European countries, the United States of America, or even Asian countries like Japan, South Korea or China. In the mentioned Asian states, there is a true "craze" to have the most recent gadgets, and the need to be on- trend with the latest novelties is very widesdpread. This trend is most visible in the smartphone category, since there is a wide range of wearables and power banks available for them," Costachescu, from Domo, tells BR.
Where the price of products is concerned, technology buffs have to pay much more than they used to several years ago, agree the experts who spoke to BR. "With the higher functionalities of the phones, come exponentially higher prices. Ten years ago, we were buying a Nokia with EUR 100, now we are acquiring an iPhone with EUR 1,000," says Tudor Tiboc, general manager at QuickMobile.
The race for having the latest gadget means that people no longer hold onto their gadgets as long as they used to.
"Quickmobile customers change their smartphone every year, the average value of a sold phone being EUR 300. In the gadgets and accessories category, our customers spend annually approximately EUR 150. For next year, we aim to make the value of gadgets and accessories equal to that of the acquired smartphone. This is an attainable target, because the segment of wearable gadgets and accessories is continually growing, and it is gaining ground," says Tiboc.
According to Mihai Lupascu, head of the communications division of  Media Galaxy, Romanian consumers pay very close attention to the quality-price ratio, and generally want better functionalities at competitive prices. They are looking for latest-generation processors, quality cameras, clearer screens, premium aspect in phones, tablets and computers they want to buy.
Age is also a determining factor when it comes to the purchase of devices and products.
"Young people under 20 are looking for colored smartphones, while in the gadget segment, they want wireless and waterproof loudspeakers or headphones.  Thus, consumers aged between 20 and 35 especially purchase smartwatches and fitness bracelets, while those over 35 are looking much more for objects that can be interconnected via the internet, meant to create an intelligent house- intelligent plugs, instruments for reducing or monitoring the consumption of  electricity, intelligent alarm systems," Tiboc tells BR.
He also points out that products of uncertain quality are not very well received on the Romanian market, the visible trend being to go towards very good quality, premium products for several years now. "For instance, in the smartphone and tablet area, users prefer elegant devices with a metallic or glass cover, to plastic ones," he explains.
"The opportunities have evolved a great deal in terms of gadgets. If until now one could do sports only using the usual equipment, a bracelet that monitors their activity and results is now a must-have. If until now, you were woken up by the watch alarm and counted sleep hours to see if you got the recommended 8 sleep hours, now you can monitor and even improve the quality of sleep with the help of special phone applications. It is the same for weight. The evolution of technology has brought great improvement to our lifestyle," concludes Tiboc.