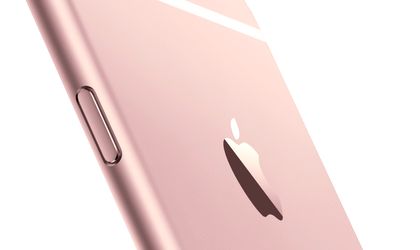 Technology retailer QuickMobile recorded 400 pre-orders for iPhone 6s and iPhone  6s Plus in just three days, the average value of sales rising to EUR 400,000, according to company representatives quoted by Smartnews.
Products are expected by September 30, by which time the retails expects pre-orders to double, at least.
"iPhone 6s and iPhone 6s Plus are a clear success in Romania. This trend will continue, so that by the end of the pre-orders term, we expect to record a total of 1,000 applications for these devices. (…) 400 users have prepaid on average EUR 1,000 each for the latest phones launched by Apple," said Tudor Tiboc, general manager of QuickMobile.
Of the 400 pre-orders most focused on the classic model, with a smaller screen of 4.7 inches – iPhone 6s. Half of the pre-ordered smartphones are models with 64 GB, 30 percent with 128 GB and 20 percent with 16 GB of memory,, while favorite colors are black and the new Rose Gold color. Most orders came from Bucharest, Cluj Napoca and Constanta.
The iPhone 6S is available to pre-order starting at RON 3,599.9 while the iPhone 6s Plus prices start at RON 3,999.9.
QuickMobile.ro is an online shop selling phone, tablets, gadgets and accessories in Romania, completed with a network of sale points in the largest shopping centers in the country. QuickMobile portfolio also includes luxury brands from international names in fashion. The company posted a turnover exceeding EUR 45 million in 2014.
Natalia Martian