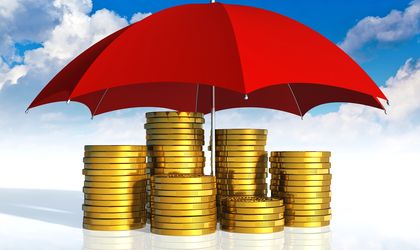 Are Romanians ready for retirement? A study entitled "How often do Romanians think of retirement" conducted by ING Pensii in June last year showed that for the majority of Romanians, Pillar 2 is the only financial instrument through which they save money for retirement.
Anda Sebesi
[This is part three of a longer story. To read part one, please click here. Part two here]
Even so, most lack a clear idea of the private pensions system and its benefits. Some 86 percent of the respondents stated that they did not manage to save regularly for retirement with other financial tools, either because they had tried and failed (62 percent) or they had never tried to do so (23 percent).
So while Pillar 2 is the only savings method through which most Romanians can supplement their income when they retire, knowledge of and interest in it is still limited. Almost one in three respondents (29 percent) does not know that he or she has a private pension. According to the ING study, this trend is more pronounced in people under 25.
Asked how well they understand the privately managed pension system, just two out of three respondents said that they were informed enough. Of the remaining third, nearly a quarter (24 percent) said they had not understood what they had been told about it, while over half (57 percent) said they were not interested. For example, about 20 percent of respondents who said they had received the annual information letter from their administrator in 2014 did not read it.
The study also found a lack of knowledge about the benefits of private pensions. One out of three study participants did not know that their pension pot belongs to them, is contained in an individual account and not redistributed to current pensioners.
Some 46 percent of respondents to the ING Pensii study did not know that their savings would be inherited by their family if they died before the retirement age, while more than 25 percent did not realize that they have the option to move to another private pension fund.
The research attributes Romanians' low interest in their private pension to the general idea that they are not personally responsible for providing themselves with a decent retirement income. One out of two respondents said that it was mainly up to "someone else" to ensure they had the income they needed as pensioners: 37 percent considered the state responsible, 11 percent their employer and 3 percent their family.
This research suggested this attitude arose because individuals with the legal right to have a private pension were not involved in choosing a fund based on detailed information. "The results of the study confirm what we perceive in our daily activity: people trust the private pension system, considering it a real solution to the problems of the public system. But at the same time they don't have a well defined image of how it works and its benefits," said Raluca Tintoiu, general manager of former ING Pensii, when the study was published.
She added: "On one hand we see that the public is concerned about the sustainability of the public pension system, with 81 percent of respondents worried that when they retire they will not benefit from a public pension for various reasons. More than half of them rely on Pillar 2 help them maintain their living standards when they retire while about 70 percent expect it to significantly influence their incomes at that time."
Away from public perception, various studies have found that the private pension system will have a positive influence on living standards on the long term. As elsewhere in the world, population ageing and a workforce that is shrinking proportionally are putting significant pressure on public funds, which must support an increasing number of beneficiaries with fewer resources.
According to specialists, the Romanian population will decrease from 21.4 million in 2010 to 17.2 million in 2060, of whom 54 percent will be of working age. Under two thirds of this cohort will work and contribute to the state budget, supporting a larger number of pensioners.
"Pillar 2 has the potential to help working-age people maintain the same living standards in retirement. Considering the accumulated sums in contributors' individual counts and the very good industry performances from one year to another, the additional pension will have a real impact on our retirement," Marius Popescu, general manager at NN Asigurari de Viata.
The study was conducted online on 1,000 individuals aged 18-45 from urban areas who met the legal eligibility criteria for a private pension. It aimed to identify the level of information, understanding and trust that current contributors have in Pillar 2.