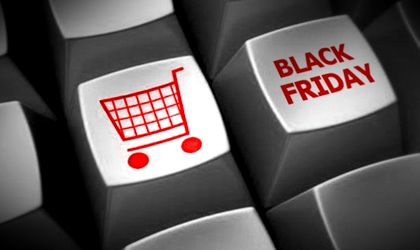 Romanians plan to spend about RON 460 online for Black Friday this year, increasing by a third compared to the amount spent in 2014, Mediafax informs. While the average daily amount spent by Romanians online stood at around RON 230, Romanians intending to buy online for Black Friday will double the sum. According to the study by Netopia mobilPay, online payments will also register a rise by some 50 percent on this occasion, keeping the increase rhythm of last year.
"E-commerce reflects development of consumption in Romania perhaps in the best way. A financial stability is felt on the market which pushes Romanians to buy. And even if they do so in a traditional event with massive price cuts, it is important that they intend to spend more than last year and will continue to do so, using the card rather than cash," said Antonio Eram, CEO and Founder of Netopia mobilPay.
The study shows that consumer habits will remain unchanged during Black Friday, forecasts placing over half of the online orders in Bucharest, followed by Cluj-Napoca, Timisoara, Brasov, Iasi and Constanta, each holding a share between 5 and 3 percent.
The mobile devices most used for the online transactions will be tablets and smartphones, followed by desktops and laptops, and IT products will lead in the top preferences of buying. These will be followed by cosmetics, home&deco, books and touristic packages, according to the study.
The Black Friday market is expected to reach RON 1 billion this year, according to eMag's general manager, whe expects to share about 30 percent of it with Flanco.
Natalia Martian