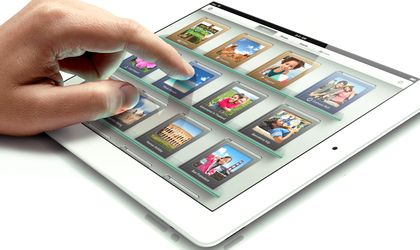 The percentage of people using their tablet to shop online has tripled in the last year, 16.9 percent of online clients using the devices in question. At the same time, the number of smartphone users that shop online increased to 19.2 percent in the last year, according to a Daedalus Millard Brown report.
Almost 1 in 5 buyers used their tablet to make an online purchase in the last six months, the increase being all the more surprising since a year ago the percentage was only 4.8 percent.
35 percent of online shoppers own a tablet today, compared to 13 percent in 2013. Tablet owners also user their devices to get information on products and services (29 percent) and to compare prices (21 percent).
The number of online shoppers that own smartphones increased from 44 to 58 percent in the last years, but smartphones are predominantly used for information (42 percent this year compared to 35 percent in 2013).
"The significant evolution of using smartphones for online shopping, given that the number of smartphone users also increased visibly, has a lot to do with websites adapting to the new technology. The players in this industry need to understand that the smartphone is a gateway to online shoppers. This is an opportunity that no one dabbling in e-commerce can waste", according to Daniel Enescy, managing partner for Daedalus Millard Brown.
The laptop and PC still reign supreme though. 86 percent of the people that made a purchase online in the last 6 months used one of these terminals.
"Worth noticing is the fact that a significant share of online shoppers (14 percent) didn't use either of these options at all", Enescu adds.