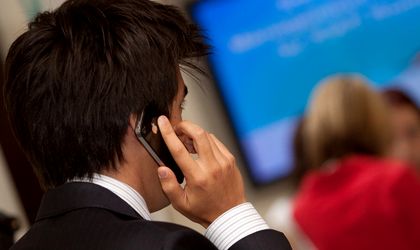 Romania is the regional leader for orders through the foodpanda mobile application. 50 percent of orders for takeout delivered through foodpanda are done with the mobile app in Romania. 41 percent of foodpanda orders from Slovakia are also done through the use of the smartphone app, followed by Serbia with 39 percent and Croatia with 36 percent.
Most Romanian users order lunch from the office and dinner from the car, on their way home, gaining time and avoiding the classical order through the telephone which implies a longer discussion which can be uncomfortable if you're stuck in traffic or surrounded by people in the office", according to Dan Macarie, country manager foodpanda Romania.
Globally, Romania is the 5th country in the ranking of countries that use the foodpanda phone app to order food. Saudi Arabia comes first with 72 percent of orders made through the app followed by Pakistan – 67 percent, Senegal – 63 percent and Bangladesh – 60 percent.
Foodpanda.ro collaborates with 200 restaurants in Bucharest, Cluj-Napoca, Timisoara and Iasi.
Other companies in the food industry realise that Romanians love their phones and love to use their phone to order food. For instance wuxing.ro and fooda.ro have announced on Tuesday they will introduce mobile payments with SEQR.
Customers are expected to order online and then use their phones to pay by scanning a QR code and validating the order. Customers then receive a digital bill of payment.
SEQR is currently the most widely used "mobile wallet" application in Europe. In order to be able to use the application, customers need to download it and connect it to their bank accounts.