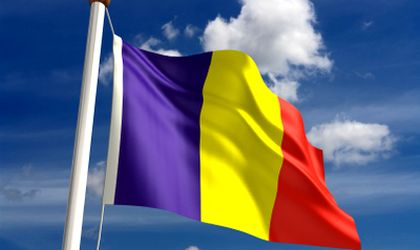 Romanians celebrate on January 24 the 154th anniversary of the Union of the Romanian Principalities, Moldavia and Wallachia. It is considered the day the modern Romania emerged.
On January 24, 1859, as a result of the wish of the Romanian people, and in a favorable international context, the political unification of the then two Romanian principalities – Wallachia, today the southern region, and Moldavia, nowadays the eastern region, was achieved under the ruler elect Alexandru Ioan Cuza.
The union of the two principalities, which were under Turkish rule, was back then one of the main wishes of the Romanian people, alongside winning national freedom.
Ad-hoc assemblies, convened in 1857 in Wallachia and Moldavia, under the 1856 Paris Peace Treaty, passed resolutions urging, among other things, the two principalities unification into a single country, to be called Romania. The 1858 Paris Convention stipulated the maintenance of the two countries separated, under two different rulers, governed by two separate legislative assemblies and having two capitals. The Convention failed to specify that the rulers elected in the two countries shall be different people, and the Romanians, who resumed their fight for the unification with even greater zest, capitalized on this detail.
On January 5, 1859, Moldavia's elective assembly unanimously elected Colonel Alexandru Ioan Cuza, a well-known 1848 revolutionary, as ruler. In Wallachia, the leaders of the unification movement had already thought about electing Al I Cuza its ruler. On January 22-24, the elective assembly was under great popular pressure, which led to the unanimous election on January 24, 1859 of Alexandru Ioan Cuza as ruler of Wallachia, bringing to fulfillment the unification of the two principalities.
Facing the "fait accompli," the big powers recognized Alexandru Ioan Cuza as ruler of both principalities, but the recognition was limited to his own person.
In January 1862, the first single government and the first single Parliament of Romania became operational in Bucharest, the city designated as Romania's capital.
To celebrate this day, the National Museum of History displays the "Proclamation of Union (January 24, 1959)" painting by Theodor Aman and also a small exhibition dedicated to it which will be opened today, in the Central Lobby of the museum in Calea Victoriei. A military musical recital will start at 14:00 on the museum esplanade, offered by the Romanian Gendarmerie Brass Band, dedicated to the 154th anniversary of the Unification of Romanian Principalities.
The central painting of the exhibition represents a crucial moment in Romania's history and shows the members of the Elective Assembly in Bucharest voting Alexandru Ioan Cuza as the ruler of the Romanian Countries, on January 24, 1859. The painting was done in 1861. The exhibition can be seen until February 15, 2013, from Wednesday to Sunday between 9:00 to 17:00.
Oana Vasiliu