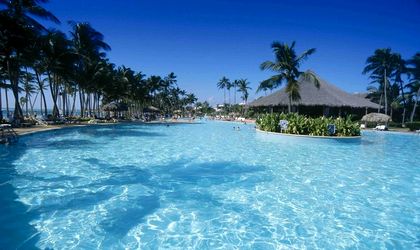 Romanians booked over 40 percent of exotic holidays to destinations such as the Maldives, Punta Cana, Tenerife and Cancun in 2015, through early booking options with prices being as much as 25 percent less, according to the online travel agency Paravion, cited by Mediafax.
Moreover, exotic destinations made up around 60 percent of the sales of early booking holiday packages, with the other 40 percent consisting of "classic" summer holidays, adds Mediafax. "More and more Romanians prefer early booking offers and are already looking for holidays they have scheduled for the first half of this year. As such, the number of early booking packages sold by Paravion in January increased by 40 percent year-on-year," according to a company press release.
As for how Romanians prefer to pay for their bookings, most opt for an advance payment of 30-50 percent, with the most sought after destinations being Punta Cana (11 nights at a 5 star hotel cost EUR 900 per person), Tenerife (EUR 1,000 per person) and Thailand, where a package of 12 nights at a 4 star hotel costs EUR 1,060 per person.
Andreea Tint