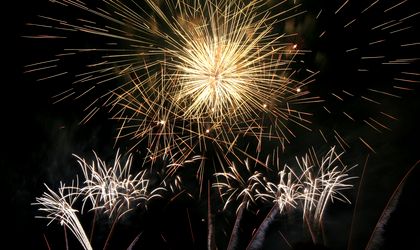 Romanians, Russians and Ukrainians know how to party on New Year's Eve, according to a Jawbone study. Romanians stay up later than all of the nations of the Earth on the last night of the year, until 3:55 AM on average. 98.6 percent of Romanians are up at midnight, compared to only 71.2 percent of Americans and 69.3 percent of Chinese.
Russians are next in the study with an average bed time of 3.30 AM, and then the Ukrainians who usually succumb to exhaustion at around 3.26 am.
"Russia, with Ukraine and Romania, stay up later than any other country in the world", according to Jawbone.
Argentina comes in 4th, with a bedtime of 3.10 AM and a bonus: in this South-American country, New Year's Eve falls during the summer, so Argentinians can enjoy a beach party to mark the occasion.
This study was based on hundreds of thousands of UP wearers who track their sleep using UP by Jawbone. Jawbone has not released any data on the number of polled users in each country.
Looking at the economy behind New Year's eve, Romanians set aside a budget of EUR 279 this year, up 19 percent year on year, for their winter holidays, Christmas and New Year's, according to a study from MEDNET Marketing Research Centre.
88 percent of respondents said they intend to spend New Year's Eve in the country, while 3.8 percent will enjoy a holiday abroad. 2.3 percent of Romanians will have to work on the last night of the year.
Wherever you're spending your New Year's Eve, we hope you are surrounded by those you love and we wish you "Happy New Year!"