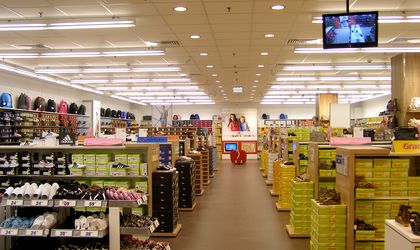 The FMCG market went up 1.9 percent in 2013, according to Nielsen. Romanians are cautious and have learned to better manage their shopping budget in spite of the constant price hikes.
The research firm argues that the growth was sustained in several ways:
– food products and private labels scored good sales;
– discounts promoted consumption;
– an increase in supermarkets and hypermarkets also facilitated the potential buyers' access to goods.
A Romanian spent on average RON 779 per month on groceries and personal care products, a similar value to the one recorded in 2012. RON 448 out of the total budget were alocated specifically for fresh food products (vegetables, fruit, meat, dairy, fish).
"Despite the constant increase in prices, buyers seem to have found the right ways to distribute their budget so they don't suffer as a result of economical fluctuations. As a result, the 2013 buyer seems to find a balance in day to day buying decisions compared to 2-3 years ago", Catalina Laschon, head of consumer research for Nielsen Romania, commented.
Price increase perception is maintaining at the same level as the past 2 years, specifically 87 percent of Romanians agree that prices went up in 2013, 12 percent believe they stagnated and only 1 percent argue that they dropped.
According to the Nielsen research, fewer Romanians were required to:
– only buy strict necessities (56% percent compared to 62 percent in 2012);
– buy products in smaller quantities than they would like (29 percent compared to 31 percent in 2012)
– look for discounts (23 percent compared to 26 percent)
– opt for cheaper brands (11 percent compared to 17 percent).
Price perceptions remained constant but the consumers' behavior is changing.
The only increase in consumption from 2013 was registered for food products, which grew by 1.1 percent, to 54 percent. Consumption of non-food products stagnated at 16 percent.
"The only increase we see for the FMCG market is in value, but for most categories, the growth follows inflation, which actually translates through a stagnation of sales volume (except for private labels)", Catalina Laschon argued.
Sales of products under a private label went up 27.5 percent last year, to RON 4.34 billion (EUR 982 million), reaching a share of 13 percent out of the FMCG market. The growth is sustained primarily through discounters (Lidl, Penny&XXL) where 62 pct of private label sells are registered.
Otherwise, the total growth for supermarkets (Mega Image, Profi and Billa) reached 23 percent last year, further adding to FMCG's positive evolution.
Buyers choose modern retail outlets for food and non-food products (58 percent, 67 percent respectively for sales in these two categories), and traditional retail for drinks (66 percent). Last year, modern retail had 52 percent of the FMCG market, while traditional retail maintained 48 percent.