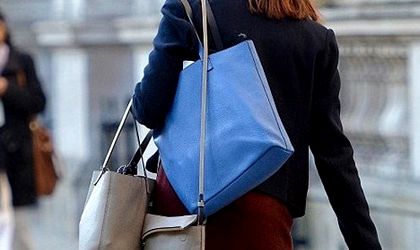 A recent study by fashion retail Sole Luxury Boutique shows that Romanian women buy on average three handbags a year.
Depending on the attire required by the various activities a woman attends, they will choose models that adapt to the situation. When looking to make a new acquisition, the material used is the first criteria taken into account, followed by shape, colour and adaptability, the study shows.
"This finding is not surprising, given the evolution of design, materials and variety of models on the market. In addition, the price range is extremely wide, which means that each woman can find the right model and a budget," said Angela Tiboc, fashion & lifestyle division director of SOLE. "Let's not forget that, ultimately, the bag is a necessity, not just an accessory," she added.
Sole Luxury Boutique is a Romanian luxury fashion retailer that posted an EUR 8 million turnover in 2014 and expecting an increase of over 20 percent by 2015 year-end, mainly due to the opening of new stores across the country.
Natalia Martian