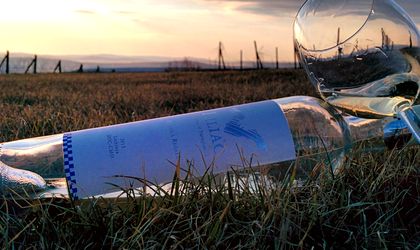 Romanian premium wine producer amb Wine Company, part of amb Holding, saw its turnover increase to RON 3 million (approximately EUR 675,000) in 2014, which represents  a 70 percent increase against the previous year. The company, which is owned by Austrian businessman Alfred Michael Beck, invested last year EUR 1 million in expanding its wine cellar.
amb Wine Company owns some 53 hectares of vineyard in Transylvania, in the wine-producing area of Lechinta and near the village of Batos (Mures and Bistrita Nasaud counties). Since 2011, the company has invested a total of EUR 7 million in the vineyard and the winery which has a production capacity of 260,000 liters.
This year the wine producer wants to increase its turnover by 30 percent and focus on consolidating its business. "Starting 2015 we are entering a new phase – consolidating the position we've acquired in the five years of activity on the premium wine market.  We estimate a 30 percent turnover growth this year, based on the present production capacity, the development of the national distribution partnerships and on the constant performance of each brand in our portfolio, both in the retail and in the Horeca segment," said Victor Ciuperca, CEO amb Holding Romania.
amb Wine produces the premium wine brands LILIAC, Young Liliac and Crepuscul.
In addition to amb Wine Company, amb Holding comprises three other divisions: amb Agro Company, amb Immobilien and amb Silva Property.
Beck also owns 50 percent of S+B Gruppe. The real estate developer has owns office projects such as Pipera Business Tower and  Magheru One  and is planning to start the construction of a 250-room hotel next to the Henri Coanda (Otopeni) airport in Bucharest by the end of this year or in early 2015.
Simona Bazavan