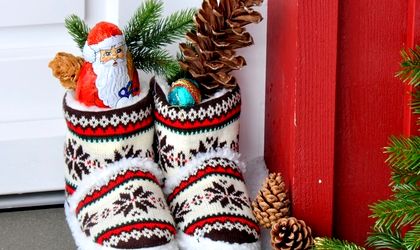 This year about 90 percent of urban dwellers plan to give Saint Nicholas gifts, with an estimated budget of RON 300 (some EUR 70), a study by Mednet Marketing Research Center shows.
Smaller town inhabitants are a bit more preoccupied with the tradition than larger city dwellers, with 93.2 percent of people in the first category planning to make gifts, while in the second category 87.7 percent of respondents showed such intention.
However, larger cities (over 100,000 inhabitants) show an increasing tendency compared to previous years, both in terms of people who plan to give presents with this occasion (78.1 percent in 2014) and in terms of allocated budget (RON 310 in 2015 compared to RON 294 in 2014).
As is usual for the Saint Nicholas tradition, sweets will be the most offered gift (70 percent of respondents), followed by toys (45 percent), clothing and footwear (44.3 percent) and cosmetics (42.6 percent). Technology is also on Saint Nick's list, with 12.3 percent of respondents stating they will gift a smartphone or tablet and 6.9 percent planning to give accessories for these devices.
The study was carried out on a nationally representative urban sample (towns – under 30,000 inhabitants, medium cities – 30,000 to 100,000, big cities – more than 100,000) from November 26 to December 2, 2015. 800 people aged between 18-65 years were interviewed.
Natalia Martian