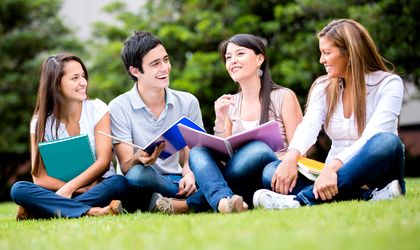 Corruption and lack of financing are the two most important challenges in the higher education system, according to the ANOSR (the National Alliance of Student Organizations in Romania) representatives, quoted by Mediafax newswire.
At the start of their new school year, students must deal with various issues such as lack of accommodation, few scholarships and lower public transportation subventions.
The ANOSR urged the authorities to grant 6 percent of the GDP to the education system in 2016 and give harsher penalties to corruption cases
The student organizations warn that there were cases in which students and teachers plagiarized certain papers, and that plagiarism should be punished by law.
"If in the cases of giving or taking a bribe, authorities acted promptly, we believe education institutions should be preoccupied with preventing and punishing the plagiarism phenomenon. Intellectual theft should not be tolerated and those who commit such acts should receive severe penalties and should be excluded from the university communities," according to the student organization, quoted by Mediafax.
The ANOSR complained that the education system is under-financed.
"Students continue to be confronted against a deficit of accommodation and with unsuitable conditions for studying and living in the dorms, the scholarship fund is too low and scholarship do not cover accommodation and food expenses, the reductions for the public transportation system are granted only partially or for a limited number of travels, and many laboratories, study rooms or libraries are not adequately equipped in conformity with the requirements of a student oriented education system," the ANOSR pointed out.
The university dropout rate has increased and students from poor areas face many obstacles when they try to go to the university.
"This fall, we expect that the State Budget Law for 2016 will bring significant growth in financing education, by observing the 8th chapter in the National Education Law that stipulates that 6 percent of the GDP will be granted to education and by increasing the fund allocation to the areas where there is a deficit. We wish to remind of the the fact that the investment into education is an investment into Romania's future," said the organization, quoted my Mediafax newswire.
Otilia Haraga