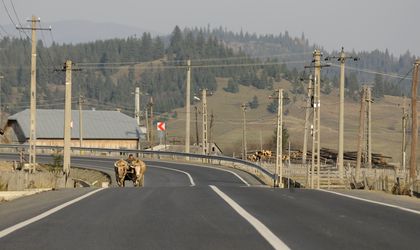 The Romanian Transport Ministry will undergo a restructuring process in order to reduce costs which will result in laying off some 10 percent of its employees, Relu Fenechiu, the Romanian transport minister, told Mediafax.
"I have set the goal to come up with several solutions to cut costs, one of which is this (e.n. laying off people). The target is 10 percent, I don't want it to be higher although the ministry's structure is complex," he told Mediafax, without giving an actual timeline for reaching this target. There are some 520 people working within the ministry at present.
The minister is also considering the possibility of reducing the number of employees from some of the subordinated institutions, some of which could be entirely disestablished, he added.
"It is possible that in some institutions we will increase the number of employees, while elsewhere we will drastically cut jobs or disestablish those institutions," explained Fenechiu without giving any specific details.
According the new government structure, the Transport Ministry is no longer handling the construction of highways in the country after the Romanian National Company of Motorways and National Roads (CNADNR) has passed under the authority of the delegated minister of infrastructure projects, Dan Sova. The Transport Ministry will only be responsible for the construction of national roads.
Simona Bazavan