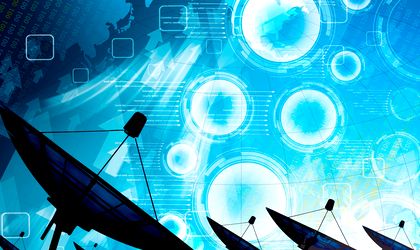 Whether starting from mobile services, data transmission or cable television, the tendency of most telecom companies is to integrate all types of services: telephone (landline and mobile), data transmission, television and other telecommunications services, shows a RisCo.ro study.
At the moment, the Romanian telecom scene is dominated by two multinationals (Orange and Vodafone) and a local company (RCS&RDS), who take up 80 percent of the market share.
Although Orange Romania leads by turnover – RON 4.3 billion (EUR 0.9 billion) – and net profit – RON 403.6 million (EUR 91.4 million) -, it has registered a drop against 2013, when it posted RON 500.8 million net profit and a turnover RON 17.6 million higher. Their employee number also decreased by about 200.
Vodafone Romania comes in second with a RON 3.1 billion (EUR 0.7 billion) turnover and RON 158.6 million (EUR 35.9 million) net profit. It has also recorded lower numbers compared to 2013, its number of employees dropping by some 150 and the turnover by RON 147.9 million. Their profits dropped 60 percent, RON 272.1 million less than in 2013.
The Romanian telecom company RCS&RDS has registered increases in turnover and employee numbers, while their development politics led to a loss of RON 71 million. In 2014 it employed over 10,000 people, four times over its competitors, showing an increase of some 600 workers. Posting a turnover of RON 2.3 billion (EUR 0.5 billion), it registered an increase by RON 210.3 million in 2014 against 2013.
No data about Telekom (ex Romtelecom) is included in the research, as no financial information is shown on the Ministry of Finances website for 2013 and 2014.
For 2015 RisCo.ro analysts expect the market to still be dominated by the big players, Orange, Vodafone, RCS & RDS, while Telekom has a chance at recovering its market shares from competitors since its rebranding and change to German ownership. Pressure on profitability margins should still be heavy, both on account of the battle for customers and due to European regulations rates, leading excessive telephony margins down.
Natalia Martian