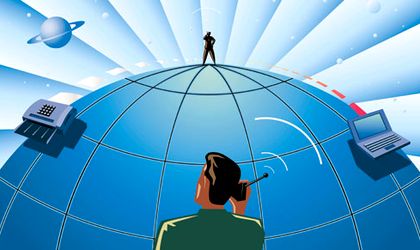 Revenues posted by telecom operators on the Romanian electronic communications market contracted by 3 percent last year, compared to 2010, to approximately EUR 3.5 billion (RON 14.8 billion), according to data published by the national telecom authority ANCOM.
This decline is however lower compared to the revenues operators posted on the market in 2010, when revenues had gone down by 7 percent on 2009.
Also, the second half of 2011 showed signs of improvement- 5.5 percent up on the first half of 2011.
"The increase in the operators' revenues in the second half of 2011 indicates that the market of electronic communications started to gain stability after a difficult time for the entire economy over the past 3 years. The operators on the market adjusted to the economic reality and managed to reconfigure their offers so that they feel less the effects of the crisis," said Catalin Marinescu, president of ANCOM.
The survey was made based on reports made by suppliers of telecom services based on their activity between July 1- December 31.
 Otilia Haraga