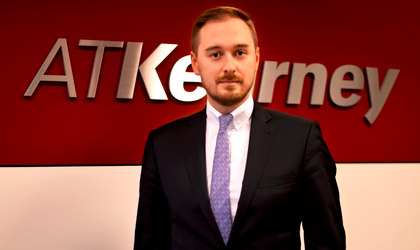 Romanian telecom consumers are more focused on saving money than their European peers, according to an A.T. Kearney's The Telecom Consumer of the Future study. While 66 percent of Romanians are willing to pay for apps for calls, in the EU the median stands at 46 percent.
At the same time, Romanian consumers spend less online than the Europeans (by about 40 percent). However, when looking at the actual income of Romanians and take into consideration the purchasing power parity, our country would jump to the top of the list, the study shows. However, when it comes to tangible goods, 42 percent of Romanians chose to buy online over a period of three months, as compared to 35 percent Europeans.
Moreover, Romanians seem to care more about quality than Europeans, with 86 percent placing high importance on no waiting times, 78 percent on the sales agent qualifications, while 77 percent look for good omni-channel integration.
"Although there are providers of Internet, and digital start-ups have begun to enter the local market (eg Netflix) with new offerings, operators can create, adopt and maintain digital opportunities taking into account the financial stability and network coverage they have – provided they become innovative and digital at the same time," stated Stefan Marcu, a co-author of the study and managing partner for the Bucharest office of A.T. Kearney.
With the local market "going down the road of endless price wars," important opportunities are missed by the telecom players, A.T. Kearny says, "since consumers just see them as pure access providers that should only offer the cheapest bargain available" while going to over-the-top players like Apple or Google for the "interesting stuff".
"The fierce price competition will continue in the coming years, and operators will face increasingly more difficulties in making necessary investments for the optimization / re-industrialization infrastructure. Their customers will begin using increasingly more digital content purchased through the newly entered players on the local market, and leading telecom players on the market today will fall in market share and income over the medium to long term (the next 3 -5 years)," Stefan Marcu concluded.
A.T. Kearney is a consultancy company active in over 40 countries.
Natalia Martian