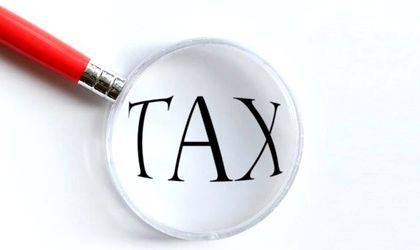 The National Agency for Fiscal Administration (ANAF) announced it has gone over the foreseen tax collection threshold for first quarter (Q1) by RON 4.37 billion (EUR 0.98 billion), collecting a total of RON 96.06 billion (EUR 21.46 billion). Year on year, this brings the agency RON 7.78 billion (EUR 1.74 billion) over, with an 8.8 percent increase.
Tendencies were positive for June also, ANAF announcing the foreseen tax collection numbers were up by RON 51.64 million, taking them to an increase of RON 643.38 million year on year.
The agency says there have been positive indicators for the fight against tax evasion, both VAT and tax on profit collections seeing a significant increase. VAT collection reached RON 29.18 billion during Q1, indicating an 18.3 percent increase year on year, while the tax on profit collection increased by 12.2 percent year on year.
During the first quarter, revenues collected from excise duties, including the vice tax, were within the estimated schedule, reaching about RON 12.04 billion, slightly increased year on year. Excise duty has been 9.3 percent bigger this year.
The budget for health insurance has seen an increase of 14.4 percent in the volume of revenues collected going 1.5 percent over the program.
However, the state social insurance budget saw a decrease of RON 17.5 billion, 8.4 percent lower than the budgeted level.
"We note that 2015 earnings are negatively affected by the increase in payments to the Pillar II pension funds and the markdown of 5 pp contribution owed by the employer," the press release said.
The social insurance budget for the unemployed recorded an increase of 12.6 percent to RON  823.4 million, up 7 percent over budget.
In June, revenue from excise duties were RON 2.02 billion, 3.7 percent more than June 2014.
The budget of the national health insurance grossed RON 1.57 billion, up 10.5 percent and the unemployment insurance fund collected RON 133.7 million, up 10 percent.
The state social insurance budget recorded a reduction of RON 356.7 million as compared to June 2014, influenced by the increase of payments to the Pillar II pension fund, leading to a collection decrease of 0.6 percent.
Natalia Martian