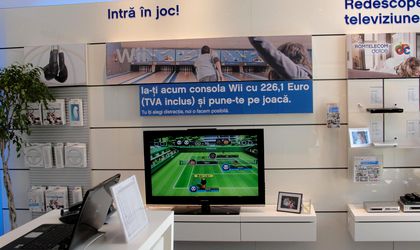 The Romanian Ministry for Information Society signed on February 28 the contract for consultancy services with the representatives of the consortium headed by SSIF Swiss Capital, which also includes UBS Limited, Musat si Asociatii SPARL and BT Securities S.A. Hogan Lovells, Banca Transilvania, KPMG Advisory SRL are subcontractors.
There were two consortiums that submitted offers, with the other contender being a consortium made up from Deutsche Bank AG (London, Great Britain) and Raiffeisen Capital & Investment SA, with Clifford Chance Badea as subcontractor.
On December 18, 2013, the evaluation commission of the Ministry for Information Society completed the analysis of the submitted offers.
The consultant will offer specialized assistance throughout the privatization process, including legal assistance, draft all the documents and take all the needed steps, including those that aim to optimize the process (such as acquisitions, active sales, mergers, conversions), draw up and carry out the privatization strategy and propose the privatization method.
The aim is to sell the shares the Romanian state has in Romtelecom in maximum profitability conditions.
The consultant will receive 2.085 percent of the gross profit coming from the sale of all, or a part of the shares, including all the taxes stipulated by the law, including VAT.
The consultant should deliver the services by August 11, 2014, but the term can be prolonged depending on the circumstances. The warranty for the fair execution of the contract is RON 5 million and must be paid within at most 7 days since the date the contract is signed.
The contract expires at December 31, 2014, but the term can be shortened or prolonged with the agreement of both parties.
Otilia Haraga