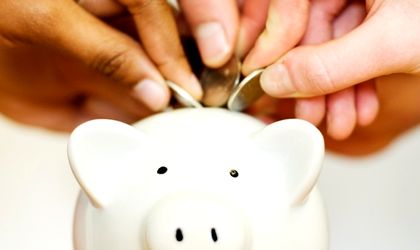 The Romanian state has granted aids for business investments totaling some RON 500 million (EUR 110 million) between November 2014 and October 2015, shows a Wise Finance Solutions study.
Thus, through a state aid scheme the Ministry of Finance has granted between November 2014 and June 2015 a total of RON 436.37 million (EUR 96.56 million) to nine investment projects. According to initial data, the projects reach a total value of RON 1.05 billion (EUR 232.35 million) and will generate over 3,300 new work places. The sums have been fully absorbed.
Four of the projects are greenfield business investments initiated by Cer Cleaning, part of Karcher Group, Sonaca Aerospace, Airbus Helicopters and Timken. The other five are extensions of other successful projects initiated in Romania in the past. They will generate direct contributions to regional development by paying taxes of about RON 547.28 million (EUR 121.11 million), according to the study.
Between May 2015 and October 2015, the state further financed 14 investment projects with a total of RON 64.92 million (EUR 14.37 million). These are worth RON 146.11 million (EUR 32.33 million) and will generate over 2,600 new workplaces, of which 787 will be designed for disadvantaged workers.
For the period 2014-2020, sums to be allocated from the state budget for business aids reach some RON 2.7 billion (EUR 597.48 million).
In terms of EU funding, Romania has still a long way to go, placing last place among CEE countries that had rates between 70 and 90 percent (Slovakia – 65 percent, the Czech Republic – 69 percent, Bulgaria – 77 percent, Poland – 78 percent, Latvia – 86 percent, Estonia – 87 percent, Hungary – 87 percent, Lithuania – 88 percent). Romania managed to take in only 56 percent (EUR 10.75 billion) of the European funds for the 2007-2013 programming period.
Taking a look at Romania's private business environment, nationally there are 2.6 million businesses established from 1990 to 2015. Over 64 percent of them are limited liability companies (SRL), with one associate on average . The vast majority (91.6 percent) of limited liability companies are micro enterprises, averaging two employees, EUR 11,000 in social capital and EUR 47,000 in annual turnover. Most limited liability companies have registered offices in Bucharest and Cluj.
According to the study, the main problem businesses have in contracting funding (either through EU funding or bank credit), especially when they are at the start, is finding ways to guarantee the investment. Another major problem is given by lack of experience in business management, which many times leads to oversizing investments and unrealistic provisions on the market.
Not lastly, folding the business idea based on funding programs available on the market and not vice versa can be an obstacle. Thus, the idea of business and investment budget are established to fulfill the demands and program budget, risking making an unrealistic business plan, which could lead to the impossibility to assume co-financing and fulfillment of the project indicators.
Natalia Martian