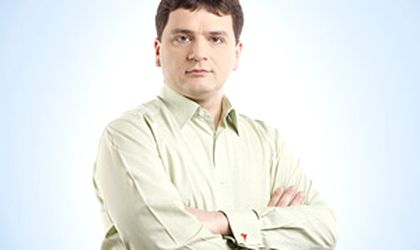 Local software producer Zitec estimates its business will grow up to EUR 5 million in 2015, after posting a 50 percent growth in the turnover corresponding to the first half of the year, the company announced in a press release.
The double digit growth will be generated by software development services, IT consultancy services and online marketing services.
Half of the revenues posted by Zitec in the first half of the year came from projects delivered for foreign clients and the other half from local contracts. Among the new clients there are STMicroelectronics, Groupama and the City Grill restaurant chain.
One of the company's investments received new financing in the first half of this year.
"After 7 investments in startup companies from San Francisco, New York, London, Amsterdam and Romania, we are glad that Zipongo.com, a startup that we have been supporting since 2011 has successfully ended a first round of financing coordinated by investment funds Excel Venture Management and Rally Ventures. Up to this moment, Zipongo has finally received financing over USD 10 million, said Alexandru Lapușan (pictured), CEO and co-founder of Zitec.
Recently, Zitec decided to invest in Citinite (Great Britain), which is focusing on providing marketing and research instruments to event organizers all over the world, and  cosQuare Netherlands, which will create an international community of online shopping. Zitec is also investing in the comic book publishing house HAC!BD.
Otilia Haraga