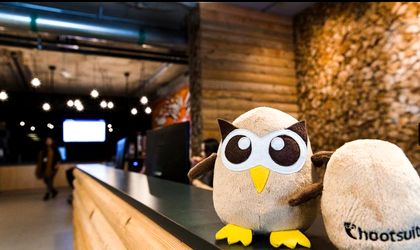 uberVU, a social media marketing platform set up by three Romanians was taken over by Canadian company HootSuite in a transaction evaluated by TechCrunch at EUR 15-20 million.
The financial terms of this deal have not been officially disclosed by the two involved parties.
"uberVU represents the next generation of analytics solutions, and brings with it a world class product team," says Ryan Holmes, CEO of HootSuite, in a press release posted by HootSuite. "This acquisition brings together uberVU's best-in-class analytics with HootSuite's social engagement solution, getting us one step closer to our vision of a simple, scalable, and secure platform for a rapidly evolving social media landscape," he added.
uberVU has a portfolio of more than 200 enterprise customers, including 3M, NBC, Heinz, Fujitsu, SC Johnson, Getty Images, indiegogo, L'Occitane and others.
"Over the coming months, we will be working to integrate uberVU's technology and expertise with HootSuite's social relationship solution. During that time, it's business as usual for uberVU. All aspects of our platform will continue to be supported as a standalone solution," according to an announcement on the company's blog.
This acquisition accelerates HootSuite's analytics roadmap for HootSuite Enterprise customers, which today make up over 75 percent of the Fortune 1000 companies, according to the press release.
HootSuite is a social relationship platform for businesses and organizations to collaboratively execute campaigns across social networks such as Twitter, Facebook, LinkedIn and Google+ Pages from one secure, web-based dashboard. HootSuite currently has more than 8 million users in nearly every country around the world.
UberVU was founded in 2008 in Bucharest by Romanians Dan Ciotu (COO and co-founder), Vladimir Oane (CP) and co-founder) and Dragos Ilinca (VP Marketing & Cofounder). The team is completed by Mark Pascarella, the CEO of the company since 2011, Bogdan Sandulescu, CTO and Matt Cordaro, VP of Client Services.
The company received financing from European venture capital firm Eden Ventures and Seedcamp program for startups.
 Otilia Haraga