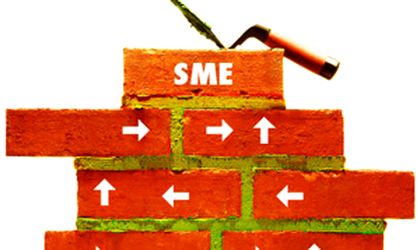 Credit insurer Euler Hermes said that local small- and medium-sized enterprises recover less than 2 percent of receivables in the case of an insolvent customer, through a costly process that can take more than two years.
According to company data, the share of receivables on the balance sheet stands at between 30 and 50 percent and it can climb to over 60 percent for companies in the trade sector.
"The number of notifications on payment delays of 60 days is concerning. There has been an increase compared to the previous year (…) and this has been triggered not only by insolvencies but also due to other reasons leading to prolonged non-payment," said Cristina Rusuleanu, general manager of Euler Hermes Romania.
She added the credit insurer has paid compensations for companies with a combined turnover of over EUR 275 million, out of which EUR 100 million was the share of insolvent companies.
The biggest share of payments has gone towards small-and micro-sized enterprises, most of which are active in a wide array of sectors including constrictions and retail. More than half were granted compensation due to prolonged non-payment, while 39 percent as a result of insolvency.
The credit insurer has launched this week an insurance product for commercial credit called Simplicity, which protects small companies from the risk of nonpayment by its own customers.
Ovidiu Posirca