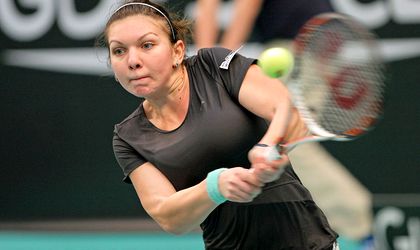 Simona Halep rose to the seventh place in the Women's Tennis Association (WTA) standings on Monday, equaling the best standing by a Romanian in the WTA charts. Only two Romanians have ever made the Top 10 on the WTA, namely Virginia Ruzici, who got to No.8 and who is currently the manager of Halep, and Irina Spirlea, who got to No.7.
Currently, Halep is only 55 points away from sixth place Angelique Kerber. At 22 years old, Halep is the author of one of the most spectacular jumps in professional women's tennis, winning in less than a year seven WTA tournaments (Nuremberg, 's-Hertogenbosch, Budapest, New Haven, Moscow, Sofia, Doha) and rose from the 64th spot (May 2013) to 7th (Februry 2014).
At the beginning of the month, Eurosport has announced its '10 Future Stars in Sport", and Simona Halep ranks among them. Also included in the Top 10 are: English snooker player Shane Castle, American golfer Jordan Spieth, Russian swimmer Daria Ustinova, Polish road cyclist Michal Kwiatkowski, triple jumper Ana Peleteiro from Spain and Brazilian footballer Neymar, writes sportindustry.biz. The list was selected by Eurosport's commentators and pundits for Eurosport Now!, a new publication to mark the broadcaster's 25th anniversary.
Oana Vasiliu