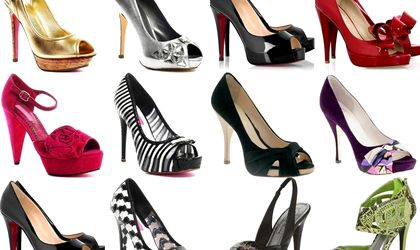 Footwear exports amounted to EUR 2 billion in 2013, a 25 percent increase compared to 2012, according to data supplied by Sfera Factor Employers Association, writes Agerpres.
The previous record for exports was achieved in 2011, when Romanian producers exported footwear worth EUR 1,75 billion.
"The figure is all the more impressive since it was achieved in a year with a powerful drop in sales, 15%", according to Angela Vasiliu Dimitriu, president of Sfera Factor.
Romania's footwear is appreciated in this sector and on account of the lohn share reducing, the local producers were forced to ship out new creations, under their own brands. In spite of the excellent results, the leader of Sfera Factor, a shoe exporter herself, is not very optimistic about 2014.
"Production costs are higher and higher and lack of experience in marketing is affecting our producers", according to Dimitriu.
The Sfera Factor Employers' Association includes 70% of producers and 90% of Romanian footwear and leather exporters. The organisation is is part of the European Confederation of Shoe Manufacturers, representing Romania. Its members have economic ties with over 120 countries.