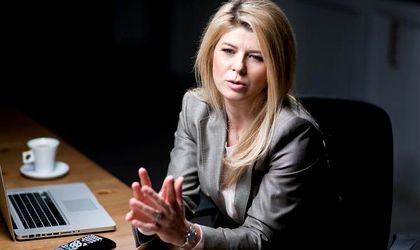 Following changes in the Liberty Global organizational structure in Central and Eastern Europe, Severina Pascu, currently CEO of UPC Romania, will also take the lead of the company's operations in Hungary starting August 15.
Pascu became CEO of UPC Romania in 2011, after acting as CFO of the company for three years. Before joining UPC Romania, she was director at CAIB Romania investment bank with operations in Central Europe. Prior to that, she worked in the management of telecom cable company Metromedia International, in Romania and Great Britain, and also worked at KPMG.
Internet, TV and telephony provider UPC Romania posted revenues of USD 34.3 million in the second quarter of the year, up 5.1 percent on the second quarter of 2012, when the company's revenues amounted to USD 32.6 million.
On August 15, Betzalel Kenigsztein, who is currently CEO of UPC Hungary, will also take the helm of UPC operations in Central and Eastern Europe. He will report directly to Diederik Karsten, executive VP at Liberty Global in charge with the European operations of UPC.
He will oversee the activity of UPC in Poland, Hungary, Romania, The Czech Republic, Slovakia as well as the DTH operations in the Central and Eastern European region.
Betzalel has 25 years of relevant background in the cable industry and worked for many years for Liberty Global, which he joined in 2004 as CTO of UPC The Netherlands. He contributed to the modernization of the cable network in this country. In 2009, he was appointed CEO of UPC Hungary. Before joining Liberty Global, he held various top management positions in the Israeli cable industry.
These changes are meant to allow Liberty Global International to better focus on activities in Central and Eastern European region and have a unitary vision of operations in the region.
Otilia Haraga