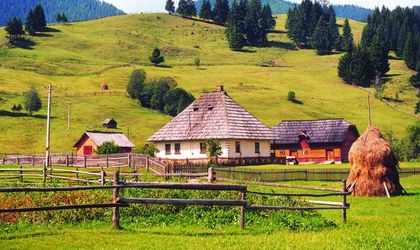 About 99,000 tourists spent their May 1st mini-holiday in resorts all over the country, where they spent about EUR 12.5 million, according to the Romanian Tourism Employers Federation (FPTR).
"Bad weather at the end of last week hasn't ruined Romanians May 1st holiday plans and about 99,000 people spent the night in the accommodation units from resorts throughout the country, up 9 percent compared to 2014," reads a FPTR press release quoted by Mediafax.
Tourists spent over RON 20 million (EUR 4.5 million) on accommodation in the Romanian resorts during this period.
"From our data, we can estimate for this period about RON 35 million (about EUR 8 million) in cashing in all tourist destinations across the country only from food and entertainment, provided that a Romanian spent on average the same amount as last year, namely RON 120 (EUR 27) per day, except for accommodation and breakfast," said Dragos Raducan, FPTR vice-president.
To this sum adds over RON 20 million (EUR 4.5 million) spent on accommodation and breakfast, which leads to an estimation of Romanians' total expenditure on the May 1st mini-holiday in the country of RON 55 million (about EUR 12.5 million).
Regarding the domestic destinations chosen by Romanian tourists, the ranking is led by far by rural tourism. Due to reasonable prices and to the opportunity to stay close to nature, over 40,000 Romanians chose this option.
The number of those who spent their mini-holiday in a seaside resort was slightly higher than in 2014, reaching 25,000 people. With a 90 percent occupancy rate, Mamaia tops the seaside resorts preferred by Romanians. According to the Litoral – Delta Dunarii Association, over 35,000 tourists spent the May 1st mini-holiday at the seaside.
On the other hand, approximately 8,000 took advantage of their days off to go abroad, yet their number decreased by 7 percent as compared to 2014. The most requested destination was, same as last year, Bulgaria, followed by Hungary, Greece, Spain, Turkey.
Staff