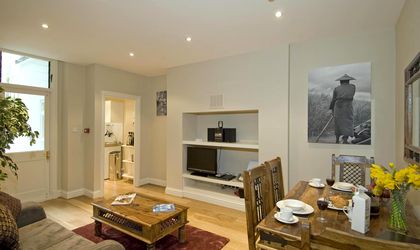 Average residential prices have returned to a level similar to the one reported at the end of 2006 after they rose by 2 percent nationally in the second quarter of 2012, continuing the rising started in the previous quarter, according to the Residential Property Index for the Romanian Market report put together  by EFG Eurobank Property Services SA, part of Eurobank group.
For central Bucharest the index reported a 5 percent growth compared to the beginning of the year, despite the fall in the last quarter, reveals the report. Prices in the rest of Bucharest also remained on an upward trend, totaling a 4.8 percent increase so far in 2012.
The price of old properties in Bucharest recorded a reduction of -1.2 percent, whereas at a national level they grew by 1.7 percent.
"Ilfov County presented higher growth during the last two quarters, also correcting higher losses during the previous years. Overall, the Bucharest-Ilfov Region averaged 2 percent price growth in the last quarter, totaling 6.3 percent during the first half of 2012," reads the report.
Outside Bucharest, Timisoara led the growth, "mainly correcting a significant negative drop of the previous quarter" and increases were also reported in Craiova, Constanta, Oradea and Ploiesti. "In contrast, the index shows a negative trend for Brasov,Iasi and Cluj Napoca. During the first two quarters of 2012, most of the large cities of Romania recorded positive performances, led by Braila, Ploiesti and followed by Galati, Constanta and Craiova," according to the report.
Judging from the evolutions in the first semester, the positive scenario for the rest of this year is that the recent upward trend will prevail and keep improving residential price levels in the next quarters. "However, an extrapolation needs to take into account the sensitive state of the market and the natural component of statistical noise included in the indices. In any case, the price recovery that took place during the first two quarters of 2012, in most of the parts ofRomania, suggests a turning point for the sliding of prices that took place in the recent years and rises expectations for stability and preparation of fertile ground for growth," concludes the report.
Simona Bazavan