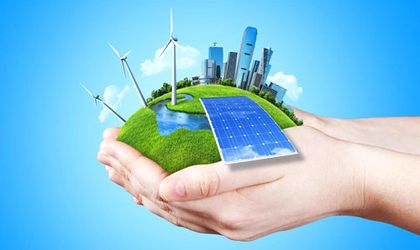 RWEA, PATRES, RPIA and ARmHE, organizations representing the renewable energy industry in Romania, sent an official letter to the authorities requiring an adjustment of the level of mandatory quota for electricity supported by the mechanism of green certificates.
The institutions, having an installed capacity of about 5,000 MW and investments of some EUR 7 billion in the industry, call for immediate action by the Romanian government in the setting of green certificates for the year 2016 and the balance between supply and demand of green certificates.
They also propose temporary suspension of accreditation for new plants that would benefit from green certificates, regardless of capacity, as of September 2015, except for projects for which grants were obtained or are in advanced phases. This would allow authorities and the renewable industry to identify measures needed to stabilize the green certificate support system, which is inoperative at the moment, addressees say.
The letter warns that the entire sector is close to collapse and that authorities need to find "that point of equilibrium where consumer interests converge with the interests of the manufacturer."
The signatories argue that without swift action the authorities are knowingly pushing existing and new investors in the renewable energy industry into bankruptcy, generating a boomerang phenomenon that will eventually have a negative impact on citizens. The result will be increased energy costs which had only decreased due to the contribution of renewable energy.
RWEA is a professional association serving as a non-governmental organization which was founded in Bucharest. The association is a voluntary body of participants in the wind energy industry in Romania.
Employers Organization of Producers of Renewable Energy in Romania (PATRES) began operations in 2014. Currently, the organization includes 84 companies – producers of renewable energy across the spectrum (solar, wind, hydro and biomass), representing companies that have a combined installed capacity of over 500 MW.
The Photovoltaic Industry Association in Romania (RPIA) was established in March 2012. In less than three years, the association gathered under its umbrella leading companies active on the Romanian PV market.
Romanian Small Hydropower Association (ARmHE) is a Romanian non-profit legal entity, established in 2008. It is a member of the European Small Hydropower Association (ESHA) and has over 30 collective members: small hydropower plant owners, equipment suppliers, design firms, consulting firms.
Natalia Martian