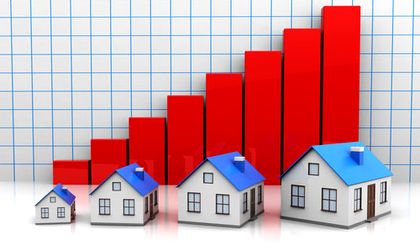 Office, retail and industrial property projects all saw ascending trends during 2015, while yields compressed across the whole market, with logistic spaces seeing the best evolution, according to a study by DTZ Echinox.
In Bucharest, the office segment saw a 10 percent increase in transactions during the first nine months of the year over the similar period of the previous year, with pundits expecting an even larger volume during 2016.
New office space request increased by 11 percent in nine months, indicating a high level of lucrativeness in Bucharest in terms of cost, productivity and quality of workforce.
The vacancy rate reached around 12.7 percent at the end of the third quarter of 2015, and is expected to drop to 12 percent by yearend. However, seeing as there are several office projects to be delivered in 2016, the vacancy rate will most probably enter an upward trend, but is forecast to remain below the maximum registered in Q1 2015, of 17 percent.
In 2016 the office stock will see a wealth of deliveries, as some 500,000 sqm are programmed to be ended within the next two years. However, Bucharest still lags behind other capital cities from Eastern and Central Europe. Forecasts for the end of 2017 place Warsaw at a stock of 5.4 million sqm, Prague and Budapest at 3.4 million sqm, while Bucharest will reach 2.9 million sqm.
The retail segment saw a real boost this year, two major projects being delivered this year: NEPI's Mega Mall in Bucharest and Coresi's Shopping Resort in Brasov. These projects only totaled 117,000 sqm. Next year around 180,000 sqm of spaces are projected to be added to the market.
The segment welcomed newcomers from fashion, cosmetics, furniture, deco and cafes, coming from the Central and Eastern Europe, but also from Western Europe and USA. The trend is expected to continue into 2016, seeing as important spaces will keep being added.
Pundits expect an increase in pressure on prime renting costs, as spaces above 100 sqm at the ground level of shopping malls are becoming scarce and the rate of deliveries is slowing down.
The industrial and logistics segment has showed the biggest progress in 2015, reaching the highest level in seven years in terms of development. This year has marked the start for speculative development, though built to suit projects are expected to hold the majority of the market. Some 30 percent of industrial property delivered in 2015 was built as part of speculative projects, most of them being built in Bucharest, followed by Cluj and Timisoara.
Request for industrial space has gone up this year and the trend is expected to continue into the next year, with more and more companies expressing interest in creating units on Romanian territory.
In terms of investments, yields registered compressions across all segments of the real estate market and are expected to go further into next year. Though the logistics segment was the star in investments this year, pundits expect the office and retail segments to catch up in 2016, as Romania sees more and more investors willing to pay prices corresponding to yields below 8 percent.
DTZ Echinox is a real estate consultancy company managing 3.3 billion sqm globally, with USD 63 billion in transaction volumes. The company is active in 260 offices across 50 countries. In May 2015 the firm merged with Cushman & Wakefield, the new entity expecting revenues of USD 5.5 billion, over 43,000 employees and 4 million sqm in stock worldwide.
Natalia Martian