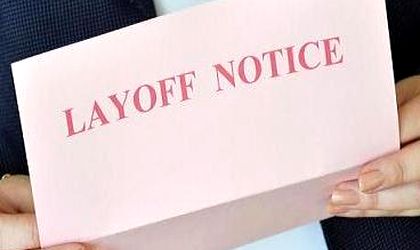 A new organization framework of the public television (TVR), approved by the administration board of the institution, will become operational on February 1.
Under this new organization, 698 employees must be laid off. In total, the institution will remain with 2,450 employees.
"The new framework of SRTv will become operational starting February 1, 2013, and will comprise 2,450 work places, and a number of 55 social cases," according to the press release.
The government approved on September 1, 2012 a memorandum for re-scheduling over a period of 7 years the fiscal debts accumulated by the public television which amount to EUR 65 million.
"The collective lay-off following the selection of the staff in SRTv is one of the measures needed to reduce expenses of the public television, to regain the financial balance and the payment of accumulated debts," says the TVR press release.
The process of staff restructuring in the public television started on November 5, 2012 and included a selection of the people who would be kept in the new TVR structure.
In total, 92 percent of the total number of 2,784 notified employees, underwent the selection, which was made up of an activity report, a quiz and an interview.
Otilia Haraga