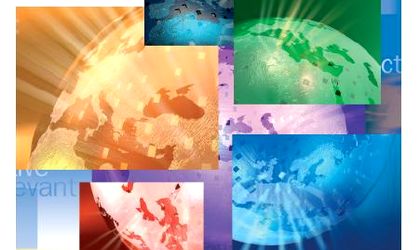 The Romanian public television (TVR) launches on November 15 the TVR News channel in partnership with Euronews.
TVR changed the name of the TVR Info program into TVR News. The channel will broadcast throughout the day journalistic content produced mainly by Euronews, in English with Romanian subtitiles, but also a news bulletin produced by the TVR news division, which will be broadcast in Euronews format, with no anchor, between 16:00- 16.10.
TVR News will also keep the main information programs of TVR 1, which are broadcast at 07:00, 08:00 and 20:00.
"The TVR News programs will be made exclusively with the existent technical and human resources, by reorganizing the work flow. The partnership between the two media institutions does not require any costs from TVR,"according to a press release of the public  television.
In charge of the TVR News on behalf of the national television is Anca Lazarescu, who also coordinates the activity of TVR Interactiv.
Euronews is a European multilingual news television channel headquartered in Lyon-Ecully, France, created in 1993.
Otilia Haraga