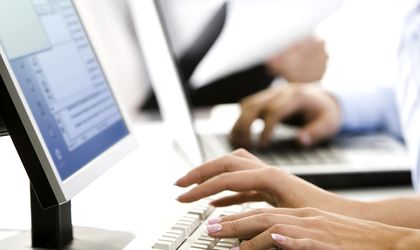 More than RON 250 million was invested over the last years in 400 online platforms meant to improve document management and interactive decision-making processes in the central administration. More than 80 percent of the funds came from external non-reimbursable sources, according to the Ministry for Public Consultation and Civic Dialogue (MCPDC) quoted by Agerpres newswire.
The data comes from centralized information, transmitted to the MCPDC when prime-minister Dacian Ciolos took office in December 2015.
An analysis carried out by MCPDC showed that, in spite of these investments, none of these online platforms offers a user-friendly space for online debates and efficient communication with the citizens. Most of these online communication tools are mainly posting information but the development of a user-friendly platform that should stimulate public consultation is still a challenge, according to the analysis.
The largest sum invested in one single platform was approximately RON 52 million, which went into the e-Romania platform, developed for the Ministry of Communications and Information Society.
The highest number of investments with external financing were carried out for the benefit of the Ministry of Regional Development and Public Administration, with 11 online applications and platforms being developed, as well as the Ministry of Justice, that allocated RON 20 million for the implementation of the N-Lex portal, in order to ensure fast access to national and international legislation.
At the opposite pole there are the Ministry of Youth and Sports as well as the Ministry for European Funds, that did not develop any platforms other than the website of the institution.
The Ministry of National Defense (MApN) tops this list of central institutions, judging by the number of online tools that were developed, which totaled 40, out of which 2 are under construction.
Otilia Haraga